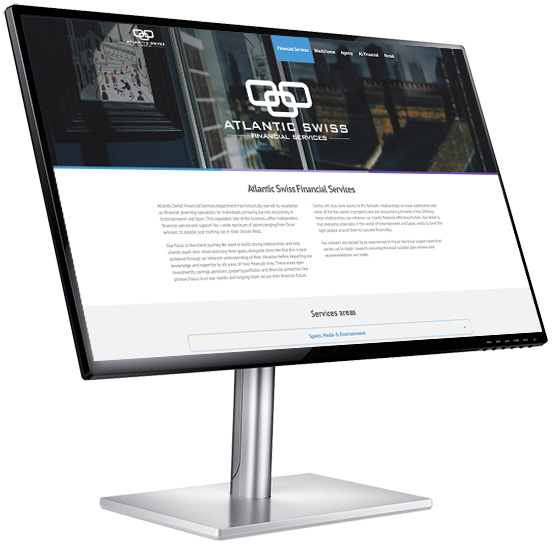 PROFESSIONAL & BESPOKE
Website Design
We produce creative and search engine friendly websites. We just need a short brief and some simple questions answered to get the project started. Normal turnaround within three weeks. We recommend to manage your website to keep it in line or you can manage it yourself within a CMS.
Brochure websites
Its expected now that every business should have a website for business professionalism and representation which In turn leads to new business. We produce websites that ooze credibility adding a corporate style influence which will set you apart from the competition. It's  is recommended we also manage the site going forward to keep the quality consistent or they can produced in WordPress (CMS) for you to maintain yourself.
Micro websites
These are a one page website with a menu to jump to certain areas on the page. These can be ideal for websites which are not too heavy in content, smaller budgets and quicker turnarounds. Great for testing the market too.
Ecommerce websites
Need to sell your products online? We design and create these using WordPress with the WooCommerce plugin. Once setup we'll show you how to add the product images and content yourself to save on cost otherwise we can do it for you.
Business franchise websites
If your business uses external people such as advisers, brokers or resellers, this can be the great solution for you. We can create a branded website solution to allow people within your network to have their own web presence. The website can be completely ready made apart from the contact details which can change.
Landing pages
These are great for leading customers to a specific topic, product or area of your business. The purpose of these is to encourage the visitor to take action either buy completing an enquiry form or downloading something of value which in turn should lead to more conversions and building your customer base. Great for search engine rankings too and adding more content to your website.